Activist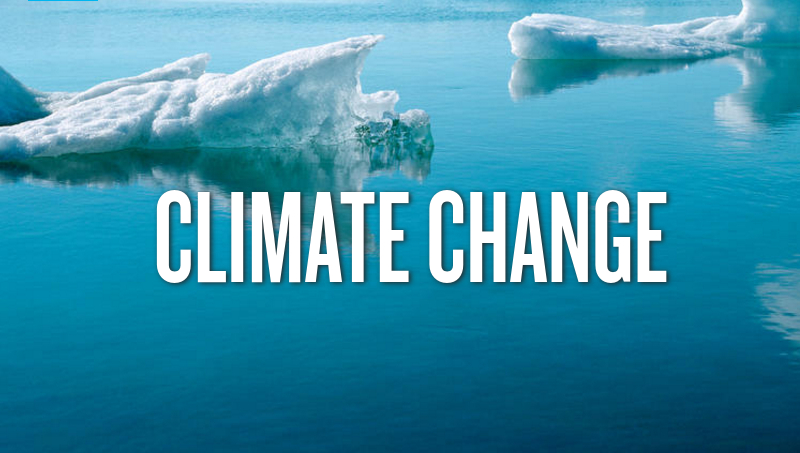 Don't let big polluters win.
Help @NRDC hold them accountable in court #StandUpWithNRDC.
April 25, 2017
https://www.nrdc.org/issues/climate-change



---
Synopsis
Journey to the seemingly idyllic world of Native Hawaiians, where communities are surrounded by experimental test sites and pesticides sprayed upwind of their neighborhoods. Poisoning Paradise details the ongoing struggle to advance bold new legislation governing the fate of their island home.
In an attempt to diversify an economy that was overly reliant on tourism, policymakers in both Hawaii and Washington, D.C. encouraged the world's largest biotech companies to utilize Kauai's favorable climate and fertile soil to test genetically engineered seeds and crops. Corporations including Syngenta, Pioneer DuPont, BASF, and Dow Agrosciences have since applied hundreds of tons of Restricted Use (RU) pesticides on thousands of acres across the Garden Island's West Side, the traditional homeland of an indigenous and disenfranchised population.
Interviews with local residents, scientists, and healthcare professionals reveal the hardships and ecological dangers of intensive and continuous pesticide applications and the environmental injustice thrust upon people living in one of the most sacred, biologically unique and diverse locations on earth. Award-winning investigative journalist Paul Kolberstein describes Kauai as "one of the most toxic agricultural environments in all of American agriculture."
As champions of a grassroots movement to make Kauai County Bill 2491 law, local activists battle political corruption, corporate bullying, and systematic concealment by the agrichemical industry.
Although Kauai's plight might seem like a local issue, this debate is in fact raging around the world as country after country is becoming concerned about pesticides, the future of food, and sustainable farming practices.
Poisoning Paradise Website



---

September 7, 2016 Edition
A monthly round-up of news and trends important to the AltaSea community.
Marine Science
Join Scientists as They Explore the Sunken USS Independence Aircraft Carrier (Wired)
The ocean is famous for having many secrets. Now, when something new is discovered, the global scientific community gets to participate, all at once. On August 22, scientists aboard the research vessel Nautilus piloted its two ROVs 2,600 feet deep off the coast of San Francisco to find the USS Independence, an icon of the Pacific Fleet during World War II. Scientists and archeologists with AltaSea's partner organization, the Ocean Exploration Trust (OET), were joined via livestream by "thousands of informed engineers, architects, historians, biologists and oceanographers," who could examine and discuss in real time a range of discoveries – including species, military artifacts and the bacteriological processes of the ship's deterioration. Said OET archeologist Jim Delgado: "That's the future of oceanography."
Hawaii Is Now Home to an Ocean Reserve Twice the Size of Texas (National Geographic)
In August President Barak Obama issued an executive order to create the largest protected area anywhere on Earth – more than 500,000 square miles of remote Pacific waters around the uninhabited northwestern islands of Hawaii. While President George W. Bush established the Papahânaumokuâkea Marine National Monument in 2006, Obama's order quadrupled its size so it is now larger than all of the U.S.'s national parks – combined. It is a sanctuary for endangered species, including blue whales, short-tailed albatrosses, sea turtles and the last Hawaiian monk seals. It also contains some of the world's northernmost and healthiest coral reefs, considered among the most likely to survive in an ocean warmed by climate change. The designation closes the entire monument to commercial fishing.
The Deep Ocean: Plunging to New Depths to Discover the Largest Migration on Earth (The Guardian)
"We've come to a point where the most important part of the planet is the least known, which isn't healthy," according to Oliver Steeds, co-founder of U.K. scientific nonprofit Nekton, which is leading a new research mission that will, for the first time, provide a comprehensive health check of the deep oceans that future changes will be measured against. The mission is already surfacing some incredible discoveries: the migration referenced in the headline is the nightly movement of billions of tiny creatures from the ocean's depths to the surface every night, then back to depths as low as 2,000 km after sunrise. This enormous phenomenon had gone unnoticed by scientists until recently.
Sustainable and Innovative Business
Fabien Cousteau Helps to Bring 3D Printed Coral Reefs to the Caribbean (3DPrint.com)
Turns out, "fake it 'til you make it" is a strategy to bring back coral reefs. Fabien Cousteau, Jacques Cousteau's grandson and founder of the Fabien Cousteau Ocean Learning Center, has been working with the Caribbean island of Bonaire to bring new coral reefs to the Caribbean – created on 3D printers! 3D-printed coral reefs are synthetic, but their similarity to natural reefs, in texture, appearance, and even chemical makeup, is designed to attract baby coral polyps, which float around the sea looking for surfaces to attach themselves to and start multiplying. If enough of those coral polyps attach and reproduce, they can grow into new reefs, which will in turn attract rare fish and invertebrate species to rebuild the diverse reef ecosystems that have been under threat.
No Sailors Needed: Robot Sailboats Scour the Oceans for Data (The New York Times)
While Silicon Valley dreams of putting us all in self-driving cars, self-sailing boats are already a real business, playing a role in collecting oceanographic data, monitoring fish stocks and documenting environmental change. Last summer, working with scientists and engineers from the National Oceanic and Atmospheric Administration, wind-powered, autonomous sailboats operated by Saildrone in Alameda, CA, skimmed along the edge of the retreating Arctic ice cap, giving scientists a detailed account of temperature, salinity and ecosystem information that would have been challenging to obtain in person. The vessels are controlled from Saildrone's operations center through communications satellites. Says CEO Richard Jenkins, "Data collected by the Saildrones will not only transform the understanding of our oceans but will also bring insight into issues like weather, fish populations, ocean acidification and climate change."
Surfers Become Citizen Scientists As Surfboard Fin Collects Critical Ocean Data (Surfrider Foundation)
The Surfrider Foundation believes in surfers' embrace of a healthy earth, and will be engaging the cowabunga community in collecting critical data from near shore ocean waters using a surfboard fin called the Smartfin. Created by the nonprofit art project Lost Bird and by a innovative surfboard company, Board Formula, the Smartfin is equipped with sensors that measure multiple ocean parameters including salinity, pH, temperature, location and wave characteristics. The data surfers acquire while in the water will become accessible in near real-time to the global scientific community. The Surfrider Foundation's role will be in the distribution of Smartfins to its network of surfers worldwide.
Blancpain Ocean Commitment: Deep-Sea Diving (World Tempus)
Blancpain, a luxury Swiss watch company, is well known among deep-sea divers for its iconic Fifty Fathoms watch, introduced in 1953. The firm has recently sponsored three expeditions of the Gombessa Project, led by Laurent Ballesta, a French marine biologist, scientific diver and underwater photographer, to promote a better understanding of inaccessible and poorly understood deep-water ecosystems. The expeditions have included studies of unique fish species and dives resulting in the very first naturalist images of Antarctica's deep-sea ecosystems. Now that's what we call timely contributions!
Education
Ocean Leaders Send Letter to Clinton and Trump (Blue Frontier)
In August, 115 leaders in business, science, conservation, education and other fields related to the ocean issued a letter to the campaigns of Hillary Clinton and Donald Trump, seeking clarification on what they will do if elected president "to protect our public seas, ocean economy and maritime security." The letter seeks to commit the two major-party candidates to domestic and international policies that would protect coastal communities, ocean-dependent jobs and businesses, the marine environment and America's maritime heritage. Responses were requested by September 7. As of this writing, Clinton has responded, stating she would "redouble national efforts to boost the 'blue economy.'"
Three Women Scientists From URI to Lead Expeditions This Year to Antarctica (URI Today)
Two professors from the University of Rhode Island's Graduate School of Oceanography and an associate professor at the College of Environment and Life Sciences have each received grants from the National Science Foundation to lead expeditions to Antarctica. The professors' successes in winning the prestigious and highly competitive grants reflect the University of Rhode Island's initiative to recruit more women to science faculty positions. Each expedition will sail for the Southern Ocean out of Punta Arenas, Chile, aboard the research vessel Nathanial B. Palmer to study aspects of diatom biology – the microscopic ocean plants crucial to making Earth habitable. The first expedition, leaving September 7, includes a local public high school teacher who will communicate with her students while at sea.
Community
These 9 Buildings Will Soon Change the Los Angeles Skyline (Architectural Digest)
AltaSea's Gensler-designed campus continues to garner national recognition. Named one of Los Angeles' "most exciting new projects," AltaSea is featured in this recent round-up of buildings that will "add even more panache" to the city's architectural treasure trove. The article praises AltaSea's campus for its mix of "ultra-sustainable" new structures and "historic restorations."
Navy Talks Disaster Planning with Local Officials During L.A.'s First Fleet Week (89.3 KPCC)
During Labor Day Weekend, the Port of Los Angeles hosted the U.S. Navy's first-ever Los Angeles Fleet Week. This massive celebration included a U.S. Coast Guard Search and Rescue Demonstration, Main Channel flyovers by vintage warplanes, and a STEM Expo with hands-on displays. The festive occasion also gave Navy officials an opportunity to discuss with L.A. officials how the San Diego-based Third Fleet might help Los Angeles in case of a huge national disaster. "The Navy could respond with an amphibious ship," Navy Commander Ryan Perry told KPCC. "With an amphibious ship you have hospital beds, medical facilities. You have the ability to make water and transport it to an affected area." Some 80 local and federal officials were scheduled to join with 20 Navy officials enacting a "tabletop" disaster scenario.
E/V Nautilus Comes to AltaSea (Random Lengths News)
AltaSea Executive Director Jenny Krusoe has "good reason" for her excitement about E/V Nautilus' September 12 arrival at the Port of Los Angeles, according to Random Lengths' publisher James Preston Allen. The Ocean Exploration Trust, founded by renowned scientist Dr. Robert Ballard, is partnering with AltaSea to bring STEM education opportunities to the greater Los Angeles area. The partnership includes joint educational programs with the LA Unified School District, including livestreaming of OET's undersea discoveries.
On the morning of its arrival, September 12, the Harbor community is invited to attend the "Nautilus Flotilla @ AltaSea." The event's centerpiece is a spectacular Harbor Parade as the 210-foot ship arrives at its winter home. Parade vessels will include the Port of LA Fireboat, the famous Los Angeles Maritime Institute Tall Ships and privately owned boats. Learn more about how you can join us on Monday for this can't-miss community celebration.
---
---
Big news: NRDC has just filed suit in federal court to stop a reckless Navy plan for training with sonar and explosives that could maim or kill thousands of marine mammals over the next five years.
While NRDC fights in court, I'm committed to helping them increase public pressure on the United States Navy to end this senseless assault on whales. To kick off this vital campaign, I've recorded a new one-minute video especially for BioGems Defenders like you.
Please watch the video right now. Then join me in telling Secretary of Defense Chuck Hagel to put safeguards in place that will protect marine mammals during routine Navy training.
The scope of the Navy's plans is simply staggering. It threatens entire populations of marine wildlife off the East Coast, Southern California, Hawaii and the Gulf Coast.

The Navy's mid-frequency sonar will bombard whales with noise so intense -- up to 236 decibels -- it can actually cause their internal organs to hemorrhage.

Navy ships will also conduct torpedo tests, bombing exercises and underwater explosions -- some 1.1 million of these events overall. That's an average of one detonation every two minutes for the next five years ... many of them in and around sensitive whale habitat where the animals mate and feed.


As a direct result, nearly 1,000 marine mammals could die. There will be more than 13,000 serious injuries -- including permanent hearing loss and lung damage. And that's according to the Navy's own numbers!

All in all, the Navy expects its ships to harass or harm these intelligent creatures tens of millions of times. Such numbers are simply unconscionable.

So it's all the more distressing that the Navy refuses to put commonsense measures in place that could protect whales -- like avoiding key habitats where whales are known to migrate and raise their young.

Make no mistake: taking such precautions during routine training would not compromise our national security or military readiness.

There's just no excuse for more whales to suffer and die during routine training. But it's up to us to make our voices heard loud and clear at the Pentagon.
Please watch my video and call on Secretary Hagel to save our planet's marine mammals from the tragic impacts of training with sonar and explosives.
Time is of the essence. The Navy's plan will take a terrible toll on marine mammals for five long years. Please join me in speaking out today, for the sake of whales everywhere.

Sincerely,


www.SaveWhalesNow.org
---
In addition to his stellar film and television career, Brosnan, together with his wife Keely Shaye, has been drawn into a passionate leadership role in environmental issues.
They regularly volunteer their time and talent to support numerous environmental causes such as marine mammal and wetland protection, and anti-nuclear, clean air and clean water campaigns. Pierce and Keely were instrumental in stopping the Cabrillo Port Liquefied Natural Gas (LNG) facility from being built off the coast of Malibu and Oxnard by BHP Billiton in 2006.
They are also committed to a long term campaign with the NRDC to challenge the United States Navy's deployment of a new sonar system in over 75% of the world's oceans, citing scientific evidence that low-mid and high frequency sonar poses a grave threat to whales, dolphins, seals, and other marine mammals.
For over a decade, they have lobbied against legislation designed to weaken federal standards for labeling canned tuna "Dolphin Safe." From 1997 to 2000, they worked with the NRDC and IFAW to stop a proposed salt factory from being built at Laguna San Ignacio on Mexico's Baja California peninsula. Their unprecedented victory prevented the destruction of the last pristine breeding ground for the Pacific gray whale.
Pierce and Keely have emerged as respected and passionate activists addressing any number of issues in an effort to protect the planet and the species that inhabit it. Both the Environmental Media Association and Women In Film have honored them with humanitarian awards, while Heal the Bay, The American Oceans Campaign and the NRDC have honored them for their ongoing commitment to environmental issues.
In 1997, Green Cross International President Mikhail Gorbachev presented Pierce with an Environmental Leadership Award, citing him as "a truly committed leader whose bold actions and clever voice have been instrumental in marine mammal protection, as well as that of fragile ecosystems."
Additionally, they are devoted to women's healthcare and global children's issues. Pierce serves as Campaign Chairman for the Entertainment Industry Foundation, which distributed $15,000,000 last year.